Bamana iron figures like these were kept next to altars.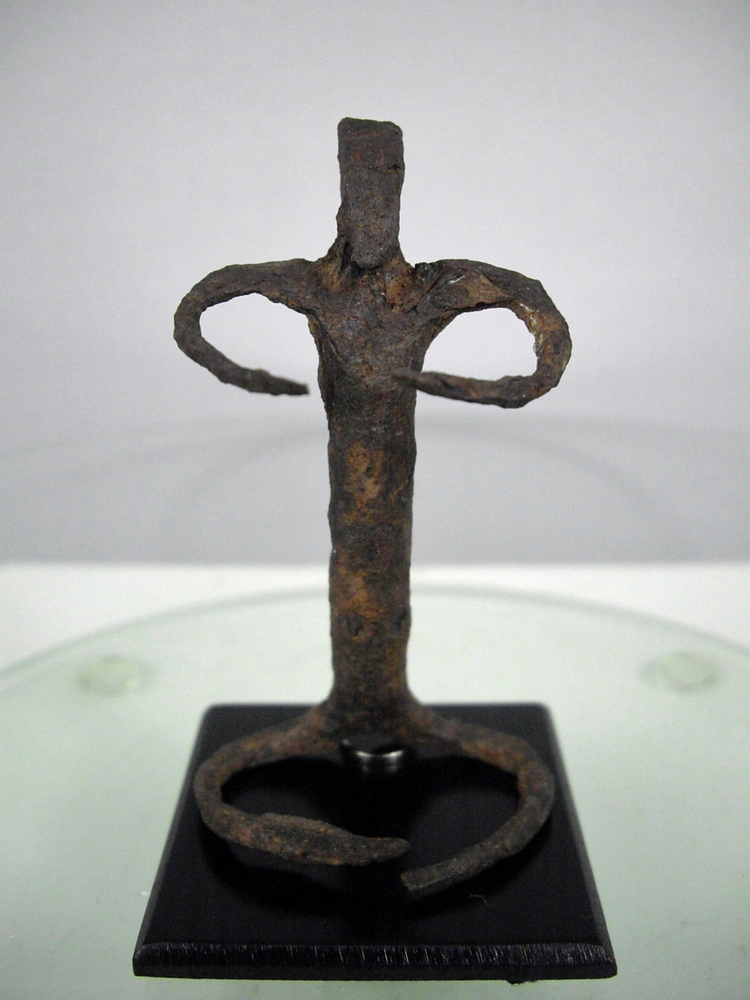 Tribe: Bamana
Origin: Mali
Approx Age: Early 20th Century
Materials: Iron
Dimensions cm: 8 tall
Ref. Number: 1326
Description:
An expressive Bamana iron figure, no facial features are shown on this piece, curved arms and legs. This very aged iron piece was collected by a Dutch collector in the 1970s who was working in Bamana and Dogon villages fitting irrigation systems for them.
Provenance: Ex Lampevelden Collection, Netherlands.
History
Small Bamana iron figures were normally placed upright near or next to an altar of the village. These forged iron figures exhibit the technical skill and artistry that blacksmiths brought to their work. They would do the smelting to get the iron from iron ore, then heat and hammer out both the tools and weapons used and the important ritual objects.
Bamana art is primarily sculpture. the art revolves around religious values, ideals, and freedoms. Sculptures are not made to be seen publicly, and are commonly hidden from the public eye within the houses of families, sanctuaries, or kept with a keeper. The importance of secrecy is due to the symbolic meaning behind the pieces and the process by which they are made.
Contact Exquisite African Art