Quirky and striking Bamileke Mekan Hat.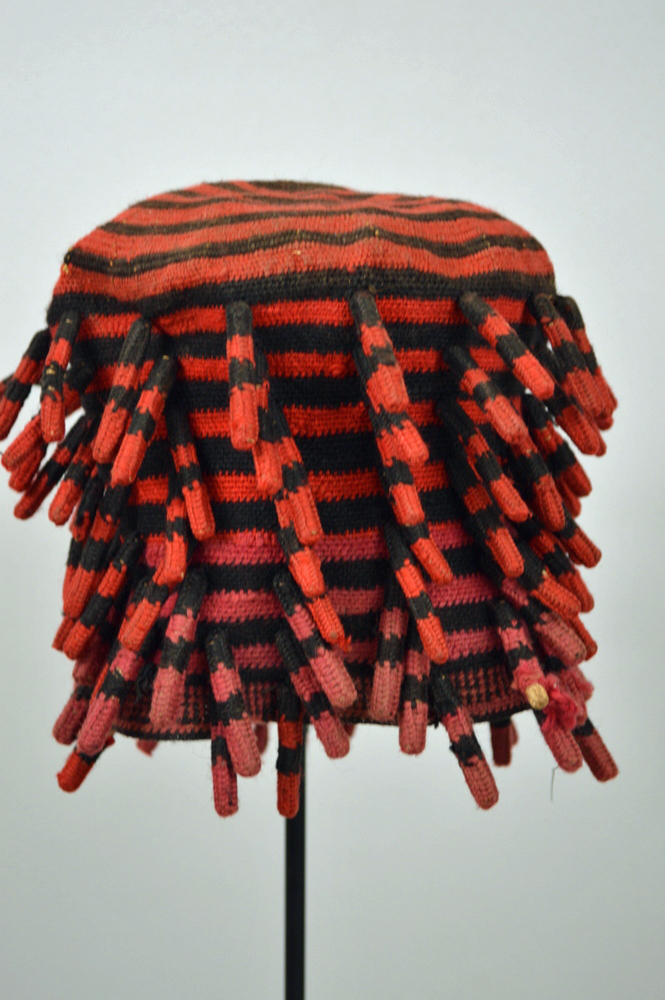 Tribe:
Bamileke
Origin: Grasslands Cameroon
Approx Age: Late 20th Century
Materials: Cotton thread/wood
Dimensions cm: 20 diameter
Ref. Number: 1135
Description:
Fun pillar box in style Bamileke Mekan hat. Made with cotton thread using the crochet technique. Red cotton thread has been used along side a contrasting black thread creating a pattern of circles on the crown of this hat. Thin fingerling adornments have also been made using both red/black cotton thread into which small wooden sticks have been inserted to give rigidity. One or two of the fingerlings have been damaged due to this hat being well used.
History
The Bamileke originally came from an area to the north known as Mbam, which is today occupied by the Tikar. The Bamileke are part of a larger cultural area known collectively as the Cameroon Grasslands. Within the Bamileke complex there are numerous smaller peoples who are loosely affiliated and share many similarities while retaining separate identities. Widely used within the Bamileke is masks and costume as it plays its own part in their culture. The hat having symbolic significance. It would be unthought of for a hat not to accompany its wearer's outfit as its style and design can be an indication of a person's position within their tribe. Hats were made of various materials, the cotton thread is the most widely used, with feathers and porcupine quills also being used to adorn such prestigious items.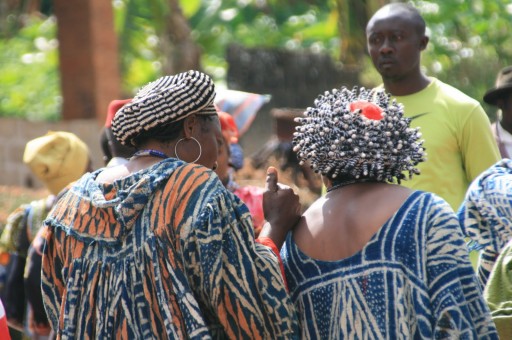 Contact Exquisite African Art