Bamileke Nafoyn Helmet Mask
The figure depicted within the mask represents "Ngwey of Njinikijem" the king's mother who founded the Laikom Chiefdom around 1822.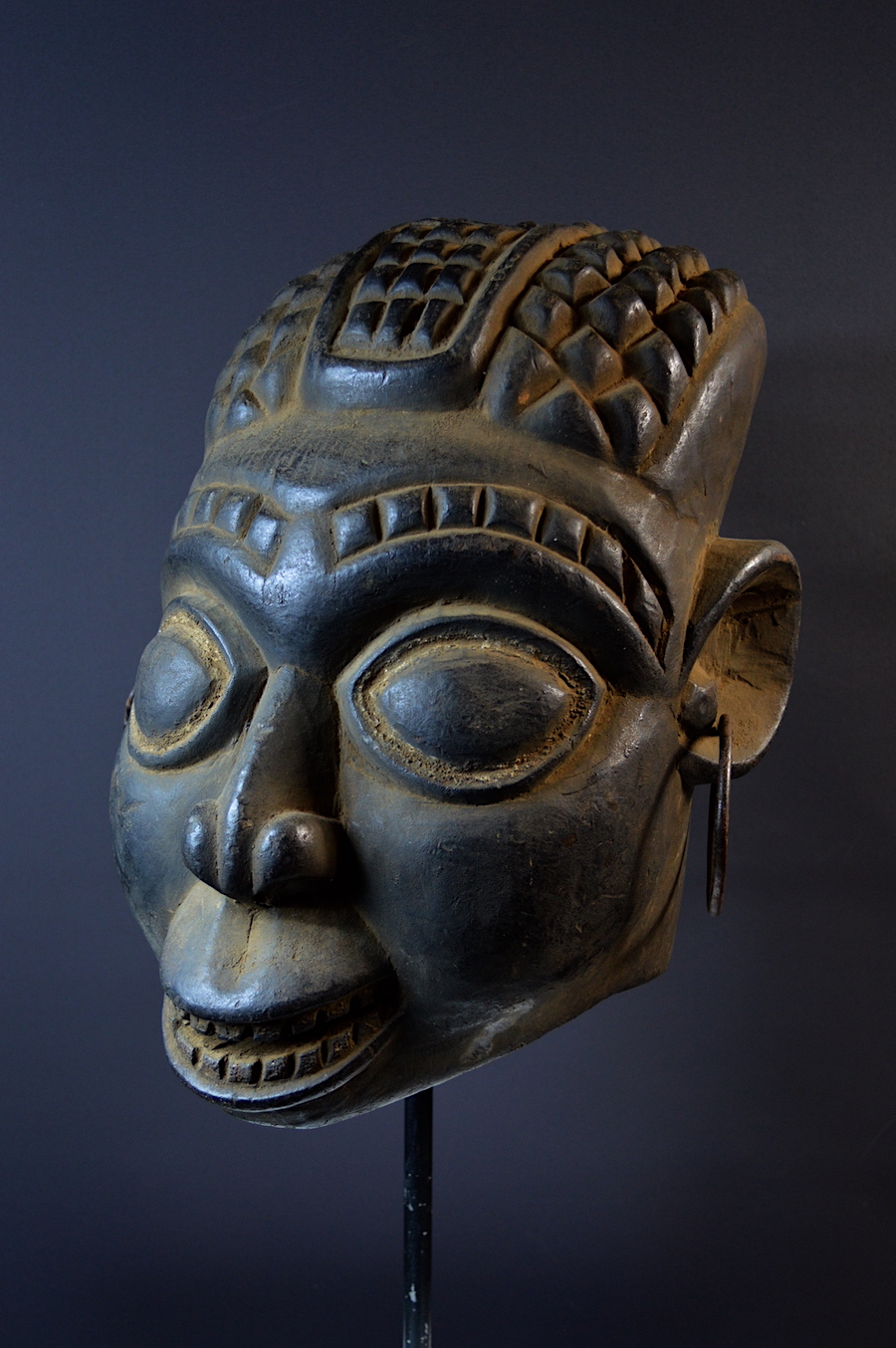 Tribe: Bamileke
Origin: Kom Chiefdom Cameroon.
Approx Age: 20th Century
Materials: Wood, metal earings
Dimensions cm: 32 x 25
Ref. Number: 1760
Description:
A Bamileke helmet mask from the Nafoyn secret society, used in traditional dance. This mask is certificated and documented by the Laikom royal museum, Kom Chiefdom. A fine detail produced from the carver, a really nice mask. It was carved to represent the queen mother, please read further for full information.
Provenance: Ex- Laikom Royal Museum, Kom Chiefdom.
History
This magnificent royal figure depicted here represents NGWEY of NJINIKIJEM "NAFOYN" meaning King Mother who is recognised as the founder of the Laikom Chiefdom around 1822. This facial figure was introduced into the tradition of the Laikom by Fon (King) YUH I son of NGWEY who reigned from 1865-1912, to honour the spirit and to harness the power of wisdom of their founding mother.
This figure was used solely during the enthronement ceremony of a new Fon (King) and was worn only by the active NAFOYN (King Mother) who performed a ritual dance circling the new Fon while incanting spells of cleansing and asking the gods of the land to grant the enthroned Fon the powers of vision.
This document was signed in July 1989 by the chief and the manager of the museum.