Bobo Nesting Wedding Baskets
It is said that small wedding gifts would have been placed in each basket for the bride.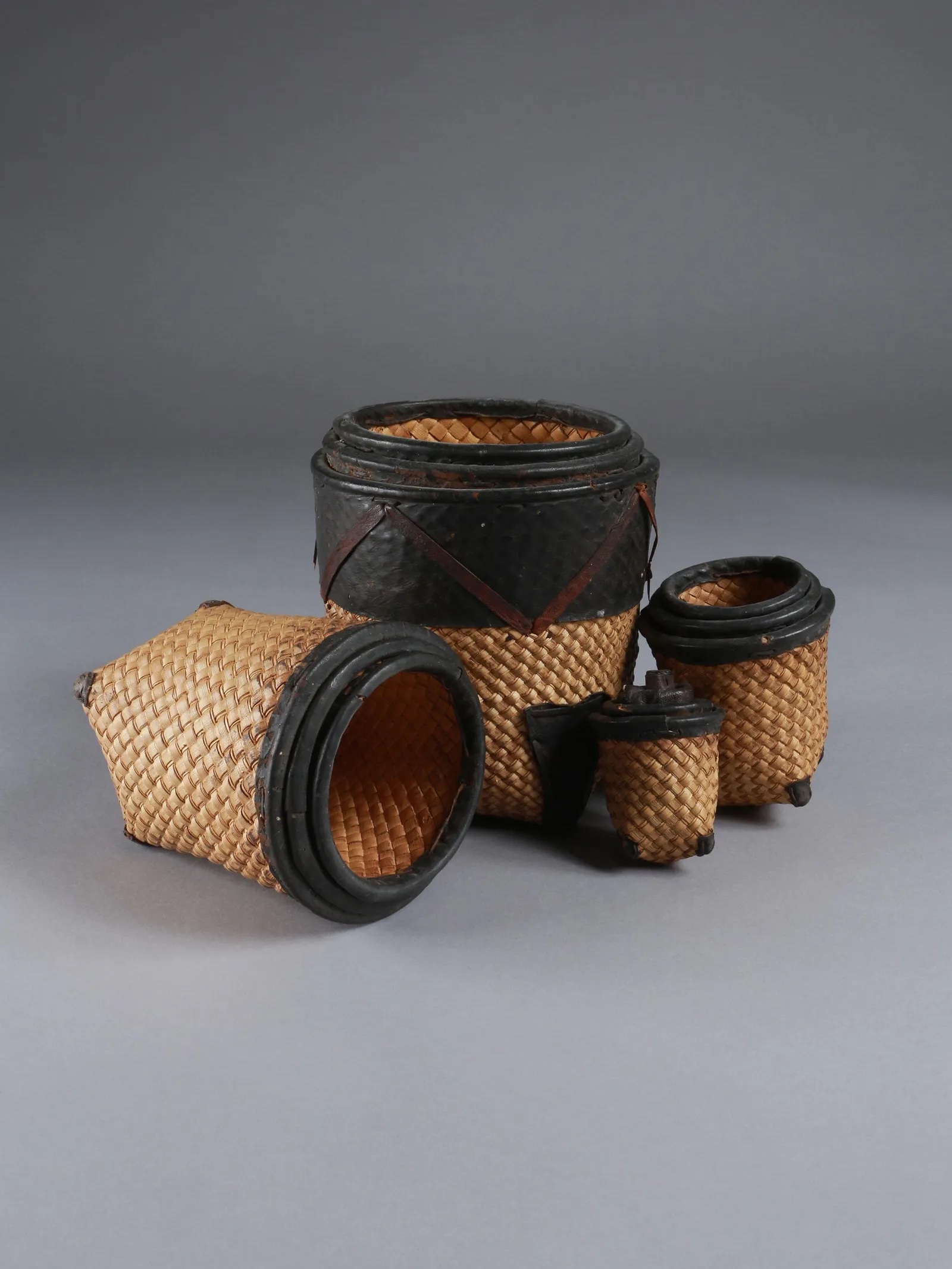 Tribe: Bobo
Origin: Upper Volta, Burkina Faso
Approx Age: Mid-20th Century
Materials: Plant fibre and leather
Dimensions cm: 7-24 tall
Ref. Number: 1594
Description:
A lovely set of Bobo nesting wedding baskets, these are in a beautiful condition for their age. Eleven baskets and a leather stopper, ranging from 7cm – 24cm, obvious wear and use as can be seen in the photos. Hand-made woven from natural fibre and trimmed with leather.
Provenance: Denise David's estate (1928-2011) Zürich
AHDRC N˚ ao-0175366-001
History
These beautiful wedding baskets would have been made especially for the marriage ceremony and given to the bride filled with wedding gifts for her. In most cases, after the marriage ceremony, the gifts would be taken out and they would all be nested back up and very hardly used again.
Contact Exquisite African Art