Dogon brass rings as they are refered to are as equally worn as pendants around the neck.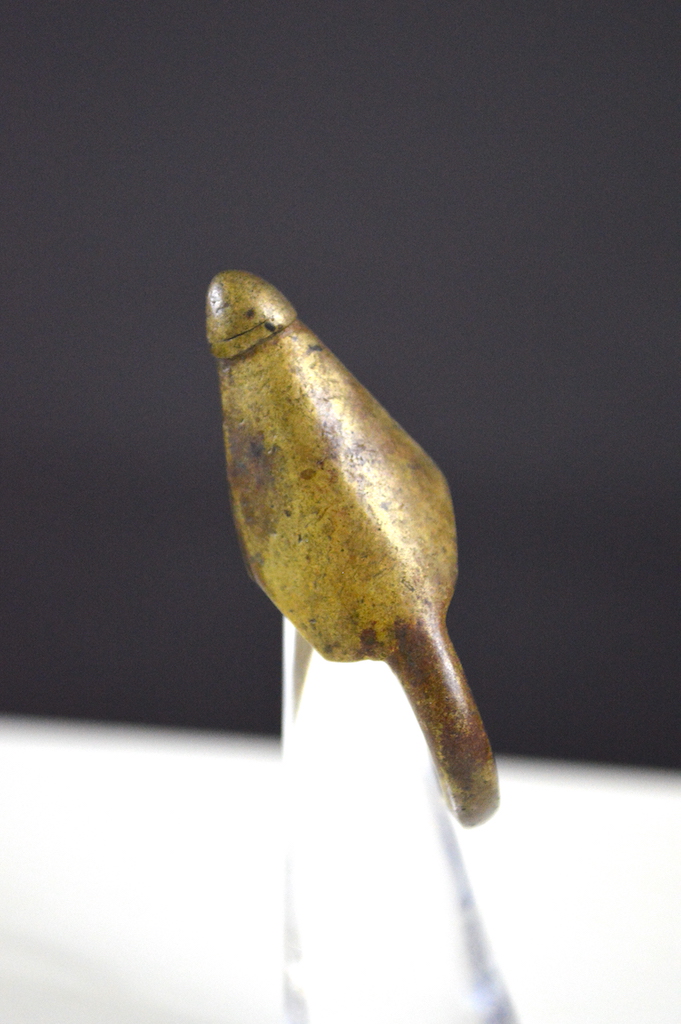 Tribe:
Dogon
Origin: Mali
Approx Age: Late 19th – Early 20 Century
Materials: Brass
Dimensions cm: 5.3
Ref. Number: 1595
Description:
A lovely example of a typical Dogon brass ring of conical shape. Beautifully aged showing signs of having been worn over the years.This type of ring being worn predominantly by men.
Provenance: Ex René David Estate (1928-2015) Zurich.
Exhibited: Musée International du Golfe de Guinée, Togo (2005-2011).
History
Jewellery of all types has been worn throughout the centuries and has taken on various forms being created from an asortment of metals. Without doubt it has fascinated people of all cultures. In Africa many view bracelets, anklets, amulets, finger rings (pendants) and necklaces, not just for their beauty, but are worshiped as magical and having protective powers. Being not just ornaments they can be part of religious beliefs, symbolizm of rank and affiliation of the wearer. Fortune tellers will prescribe the wearing of protective jewellery to ward off evil spirits.
This style of Dogon ring with its distinctive conical shape are not always worn as a ring but strung on a form of cotton band, being then worn around the waist, sometime several rings together, then danced by Dogon women. Making the ring more of a pendant than a ring as it first appears to be. Many thoughts as to the shaping of this style ring are noted. The most common answers is that its a symbol of fecundity, representing a womans breast along with breasts of both goats and cows. Maybe the shape being conical could even be created to represent the horn of the antelope, not forgetting that the Dogon grannaries to are themselves of a similar style and shape. Perhapes no-one really knows and this adds to the intrigue and charm of this piece of Dogon jewellery.