Gurunsi bangle with a heavily patterned design worn not just as a fashion accessory but as an amulet for protection.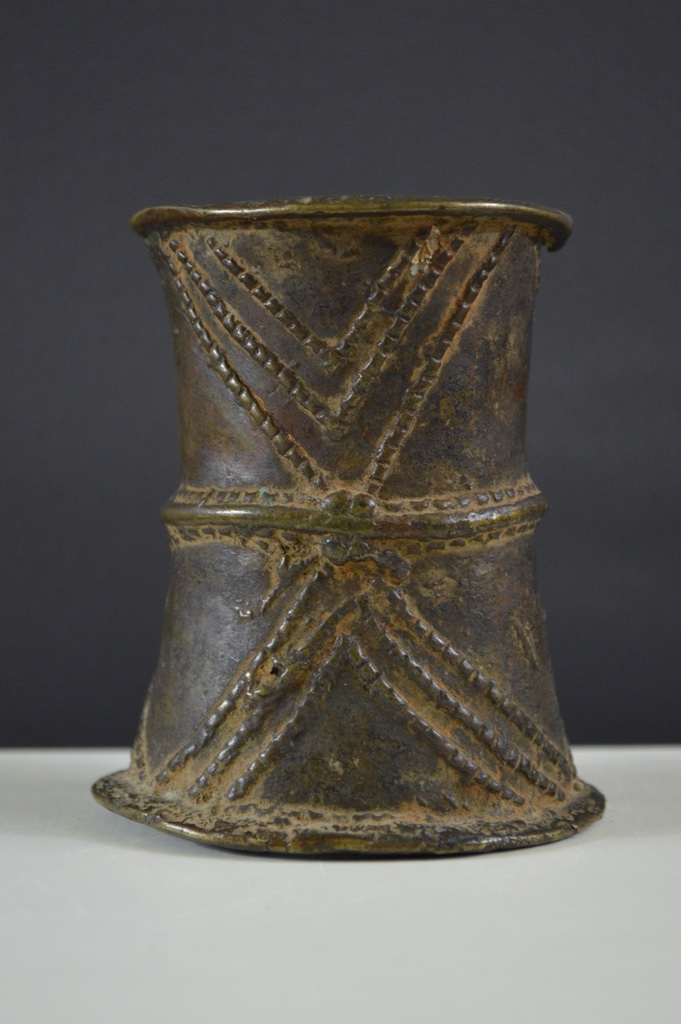 Tribe:
Gurunsi
Origin: Burkina Faso
Approx Age: 100 years
Materials: Brass
Dimensions cm: 9.5 x 8
Ref. Number: 1592
Description:

Gurunsi bangle heavily patterned worn by the Gurnunsi people of Burkina Faso. Made of brass and showing many signs of its age of approximately 100 years. Known as an anklet and not just a bangle indicating that it can be and is worn either around the wrist or arm but also around the ankle. The opening allowing the wearer to remove it.
Provenance: Helmut and Marianne Zimmer, Zurich.
History
The Gurunsi tribe of Burkina Faso like most of the African tribes used and fashioned jewellery in the form of bangles, anklets, amulets, and necklaces. Not only precious in value for their beauty but valued for the protective powers it would give the wearer. Jewellery is a sign of wealth and rank within the tribe. Being made of many metals and alloys the value of the processed raw materials, such as jewellery was also an investment and was used in the trade as pre-cash. Being so-called primitive money it was poured or forged into standardised forms and exchanged over long distances. Indeed this process dates back to at least the 16th century.
There are dozens of intricate and attractive bangles and anklet shapes once made in places throughout Burkina Faso. Many were made and intended to provide the wearer with protective powers in some way. Many were simply worn to adorn the body as a fashion accessory for the attractiveness.
Jewellery has always accompanied and fascinated people of all cultures.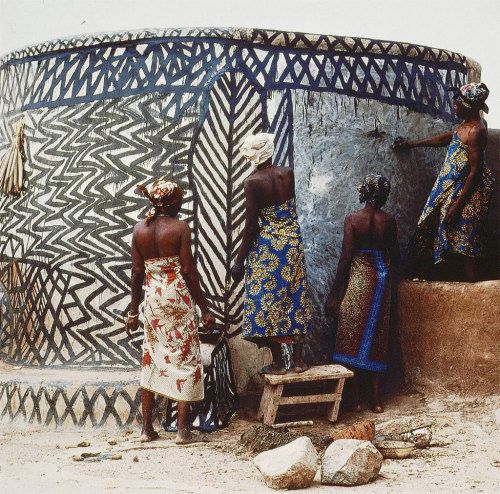 Contact Exquisite African Art