This Ibibio mask represents Mfon ekpo, the idea of the idyllic female.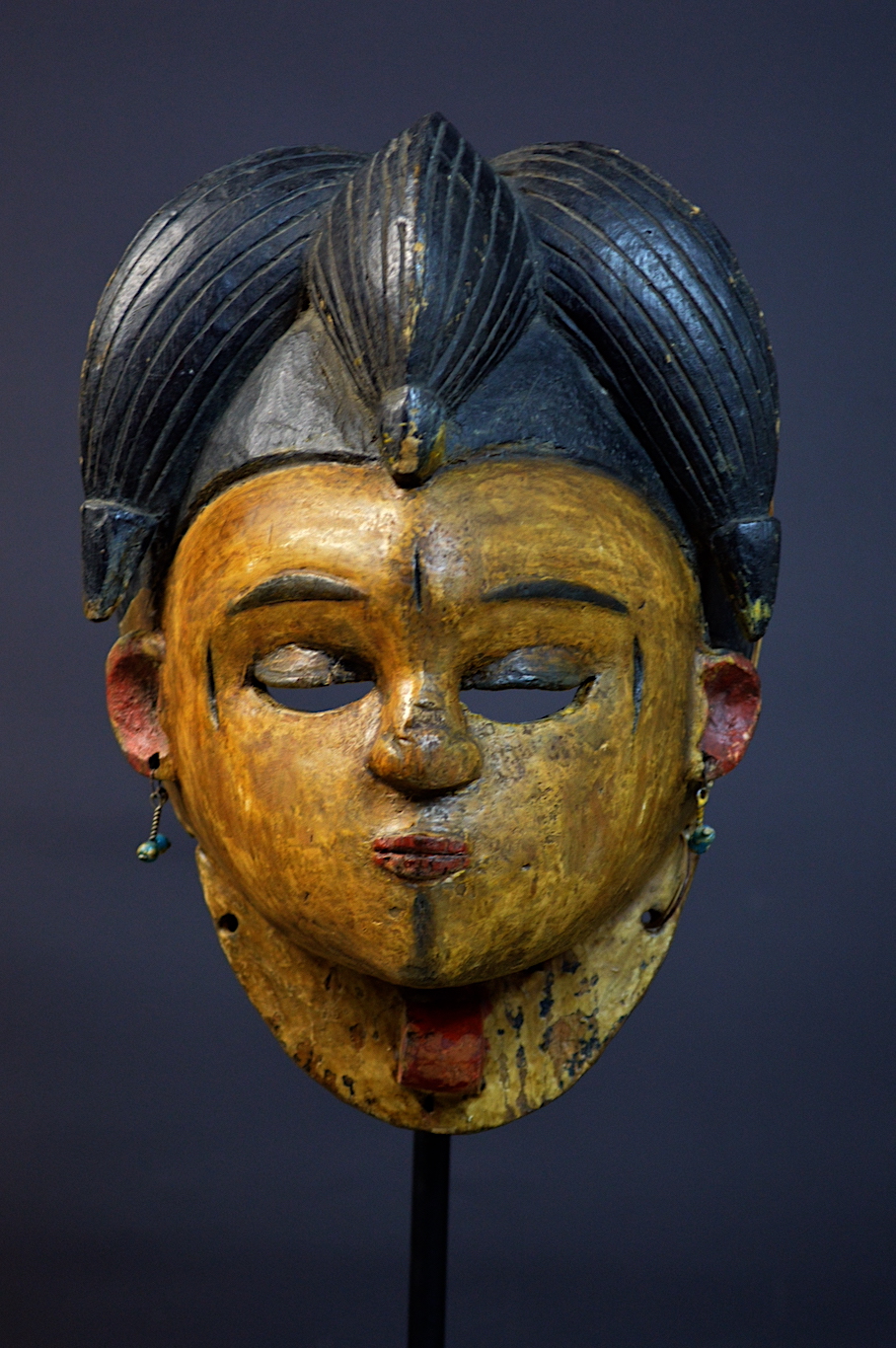 Tribe: Anaang, Ibibio
Origin: Southern Nigeria
Approx Age: 1960-70s
Materials: Wood, glass earrings
Dimensions cm: 25 x 17
Ref. Number: 1815
Description:
A beautiful Ibibio Mfon mask, Anaang mask. Mfon represents the idyllic woman. Very serene facial features and an elaborate and manicured blackened coiffure, scarifications between the eyebrows and either side and bead earrings, bush fibre woven through the holes on the outer edge of the mask.
Provenance: Private UK collection.
History
The mask would have been worn by an initiated male performer expressing, through dance, concepts of the idealized female beauty and behaviour. This performer would dance alongside a masculine character, Idiok ekpo, represented by a black mask with typically distorted or menacing facial features. In unison, the two represent the dual nature of humanity. 
The Anaang people are located in southern Nigeria and specifically Akwa Ibom State and Cross River State and Abia State(Ikwuano, ukwa ). The Annang's have lived in the Southeastern, coastal parts of Nigeria for centuries before the arrival of the Europeans. The Anaang group is related to the Efiks and the Ibibios. Migration brought the groups to live among the Twi of Ghana where the name Anaang means "fourth son".