A lovely Lobi brass pendant cast in the old lost wax method,  with a pattern resembling snake scales.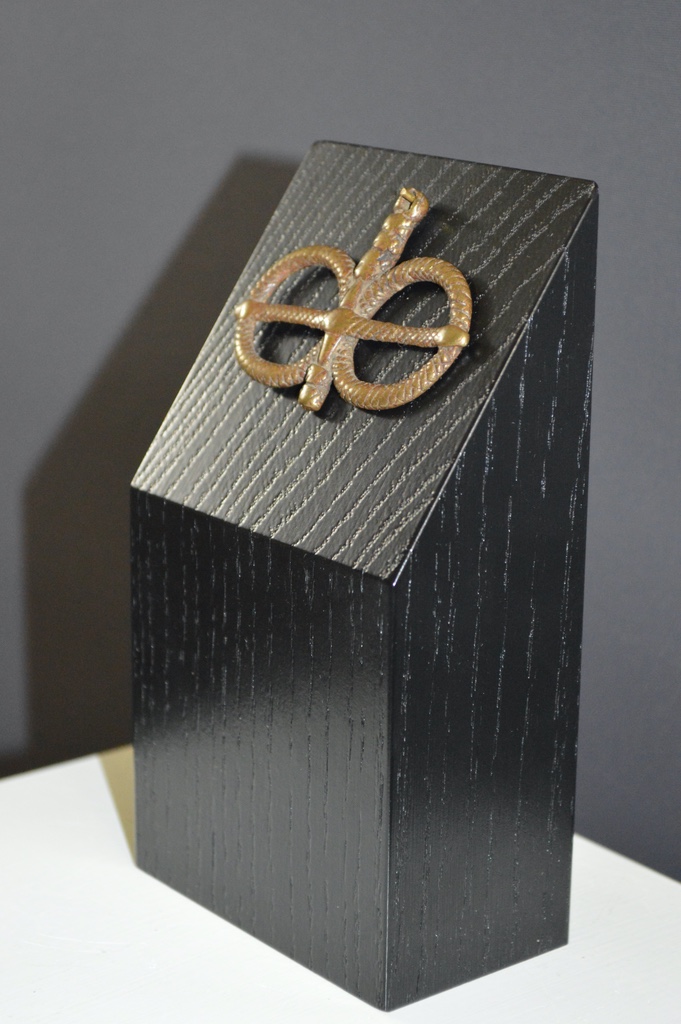 Tribe: Lobi
Origin: Burkina Faso
Approx Age: Late 19th century
Materials: Brass
Dimensions cm: 7 wide
Ref. Number: 1596
Description:
Beautifully designed Lobi brass pendant from Burkina Faso. Delicately cast from the old lost wax method. This unusual shape pendant has been cast giving the appearance of a pattern that of a snake. The back due to age and wear has been flattened. This lovely piece of Lobi artwork comes with a bespoke display stand.
Provenance: Roger Budin (1912 – 2005), Geneva… Koller Auctions, Geneva (Dec. 2013)
AHDRC N˚ ao-0172351-001
History
Jewellery in various forms and materials have always accompanied and fascinated people of all cultures throughout the world. From a cultural point of view, bracelets and anklets, necklaces, amulets and pendants are much more than just an item of jewellery. Within Africa, such precious items are not only valued for their beauty but also worshipped as magical and having protective powers.
This particular Lobi brass pendant bears a striking resemblance to the pendants that would be worn either around the arm or hip of children to help protect them from sickness  Ornaments body adornments are also worn so part of religious beliefs in Africa. They symbolise rank and affiliation of the wearer. In some ethnic groups, fortune tellers prescribe the wearing of a piece of protective jewellery to help keep away evil spirits. Because of the value of the processed raw materials, such jewellery was also an investment and was used in the trade as pre-cash. This so-called primitive money was pored or forged into standardized forms and exchanged over long distances.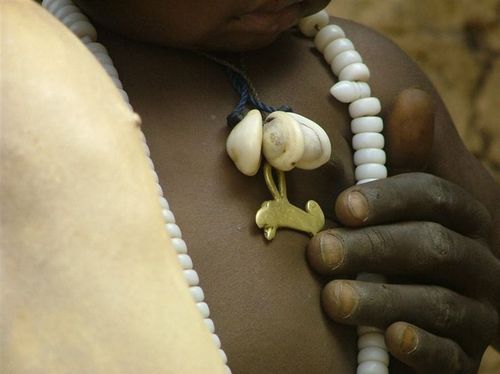 Photograph acquired from Pinterest.
Contact Exquisite African Art