Senufo bell cast from brass with intricate incised markings.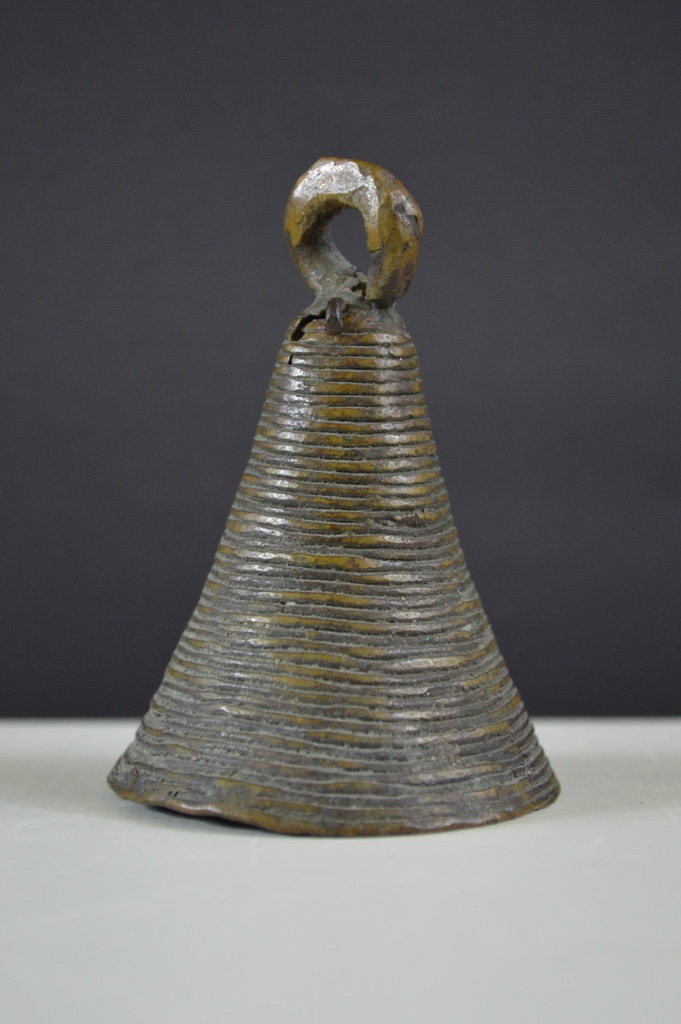 Tribe:
Senufo
Origin: Ivory Coast
Approx Age: Early 20th century
Materials: Brass
Dimensions cm: 8 x 5.5
Ref. Number: 1597
Description:

Senufo bell origination from Cote d'Ivoire. Pretty item cast from brass with incised markings. Having the clacker still in place giving it a lovely sound. To the top of the bell is cast a small loop enabling it to be worn either around the neck, waist, or attached to an item of clothing. The general condition of this Senufo bell is good with signs of usage and the natural aging which you would expect to be visible.
Provenance: Helmut and Marianne Zimmer, Zurich.
History
The Senufo people of Ivory Coast West Africa have made and used items like this lovely brass bell over the course of time. Regarded as ornaments along with many types of jewellery such as rings, bangles, bracelets, necklaces, and amulets. However, the sole purpose would not necessarily be to be worn or used as a musical instrument for the sound it makes but for its spiritual qualities. One of the oldest, most traditionally common yet truly extraordinary use for bells in Africa is not for musical purpose but for the summoning and awaking of spiritual ancestors and mystical entities. From the time a bell would be made the bells would have gifted handlers.  From the beginning of the creation of the bell the entire process, bells would be given very special attention and preparation for its specific function. Whether the bells were to be placed on a mask or a costume, used for a festive celebration or during a serious judgmental tribal ritual these small tinkling, jingling objects are looked upon with the task of attracting supernatural forces.