Dan bowl made from wood showing the delicate design and artistic talent of the creator.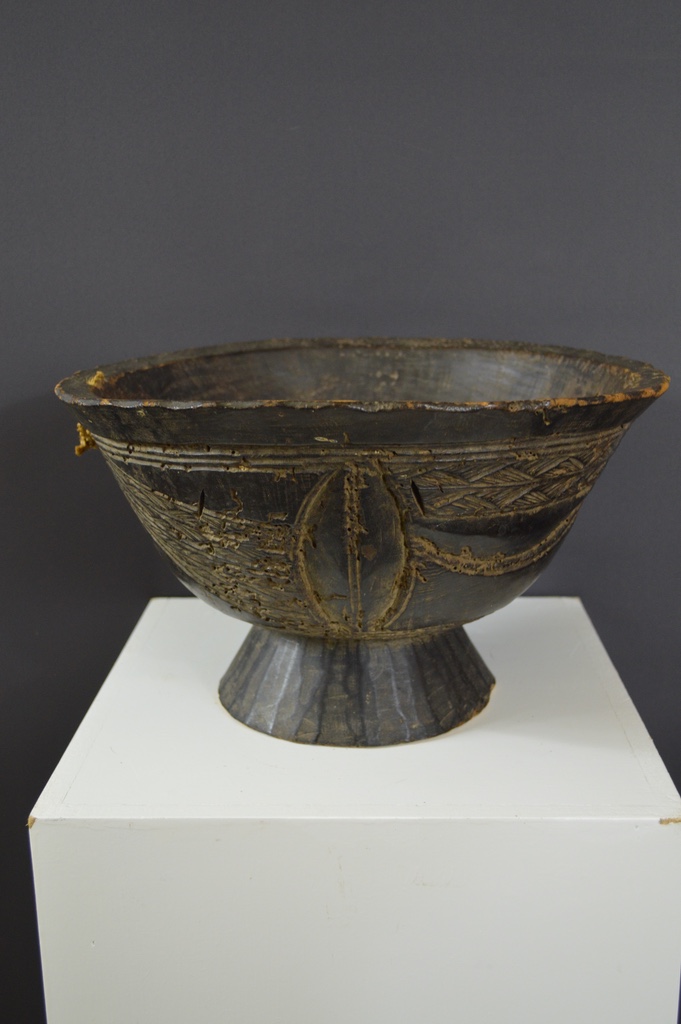 Tribe: Dan
Origin: Ivory Coast
Approx Age: 1960s
Materials: Wood
Dimensions cm: 19.5 x 34
Ref. Number: 1600
Description:

Dan bowl made of wood showing skill of the carver artistically yet delicate in design used to distribute food during the festival celebrations of harvest. This Dan food bowl is well-aged and of good size. Plenty of signs that it has been well used in the distribution of food. A lovely item in good condition, of tribal everyday life.
Provenace: Helmut and Marianne Zimmer, Zurich
History
Dan people of the Ivory Coast West Africa. The Dan are known for their superb woodwork. Masks are the single most paramount form of artwork created by the Dan, creating a bridge between the supernatural and physical worlds. Everyday items carrying their own importance are also carved from wood such as bowls and the very superb Dan spoons. The tradition within the tribes throughout Africa demands the celebration of special times whether that be initiation, marriage, funeral, and a celebration of harvest for which a bowl of this style would be brought out and used. Harvest season having its special importance held between November and February, numerous festivities, lasting several days to several weeks are held. Each villager contributes to the festival what they can and after various occasions and many dance performances, it would be the women who prepare the final feast. Artistically designed and delicately decorated wooden bowls such as this are used to carry and distribute food such as rice sharing all the villager's contributions bringing the celebrations to a close.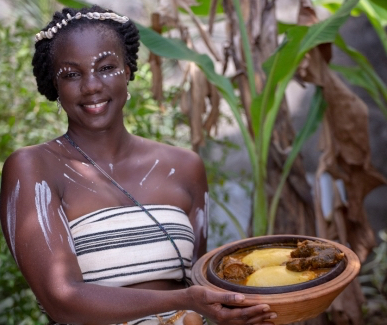 Contact Exquisite African Art